Home
besttraffic365
> > >

> > >

Do you want more visitors on your website for free ?

So you are right here with us !
This could be up to 2.000 visitors per hour.
Our free service is for private person and companies as well.
As a webmaster we offer you the possibility to get very easily and full automaticly thousands of visitors on your website.

How does it work ?
It is very easy !
Just click here to register for free and our system sends you automaticly your personalized URL.

With this URL you open our surfbar in your browser. There we show you every 15 secounds another website of our members.
This Surfbar is a frame and because of that we can only accept websites without a framebreaker !!!
After this 15 secounds there apears always automaticly another new website.
You will get Credits in your account here for every website you visit that way in the surfbar. These Credits you can change into visitors to your website cause others see your website in their surfbar. Each time your webite is shown in our Surfbar we will deduct automaticaly 1 Credit from your account. Every new account in our best traffic 365 traffic exchange will get 50.000 Credits as a starting gift from us.
To read exact advise how to do just click left under the header members on "rules"
( or click here )


Demo Single Surfbar ( It is just to see a sample and you don't earn Credits ! )
Demo multi 2 Surfbar ( It is just to see a sample and you don't earn Credits ! )
Demo multi 3 Surfbar ( It is just to see a sample and you don't earn Credits ! )
Demo multi 4 Surfbar ( It is just to see a sample and you don't earn Credits ! )
With each website that is shown in your Surfbar you earn each 15 seconds 0,8 Credits !
After your free registration you put in your Domain www.yourdomain.com in the URL admin. In the folder My links is your surflink to start surfing immediately. There is also your Ref link to build your downline of refferals and you participate on their traffic with us too. We temper in 8 levels.

Session Limit : A Session runs 1 hour. ( That make sence cause you can emty your cache and delete temporary files. ) So it is not possible to let run the Surfbar for the whole night but of course you can start directly a new Session with just one click.
In one account you can register up to 5 different Domains.
In additional you can collect more Credits with our Klick4Credit in the Surfbar just with clicking on text - and Banners. You have also the possibility in our best traffic 365 traffic share to collect more Credits with confirming Paidmails.
Of course our attractive jackpot is running permanently and grows regularly till you catch it.
also regularly we send coupons with free credits to you.
As additional entertainment and Credit collector we have a Slot Maschine and Black Jack for you.

Some people doesn't want or doesn't have the time for surfing by themself to get enough Credits so that their website will be seen by the other members. Therefore, we offer those members the opportunity to buy at a low price Credits.

We also offers a surfbar in that you can see up to 4 websites in the same time to collect more credits. We give in additional various bonuses and vouchers. Each website is shown in the surfbar for 15 seconds.
We don't show any minus links that takes a lot of Credits from your account instead of bringing them into your account. We think this negative behavier makes people angry and so the other traffic exchange systems can do that but we want satisfied members !
Of course, we also offer the opportunity internally from one member to another to transfer credits.
So you can use it as a payment from one member to another.

More down is the price list for those who want to buy more credits added.

We offer also Banner advertisement to show your banner on our website and in our surfbar.
If you want you can also buy some Credits for a small amount.
The links will be shown then on top of our website or in the surfbar or in both.






1. Pricelist per 1 Credit ( min. 1.000 Credits ) :

1.000 Credits
250.000 Credits
500.000 Credits
1.000.000 Credits
10.000.000 Credits

0,010 EUR
0,005 EUR
0,003 EUR
0,002 EUR
0,001 EUR

2. Pricelist banner advertisement with rotating banners ( min. 30 days ) :
Your banner on the index page and on top in the Surfbar ( only 468x60 ) !
Index page banners pixel size : 88x31, 120x120, 234x60, 200x300, 250x250, 120x600, 468x120
per day
30 days
90 days
180 days
365 days

001,00 EUR
030,00 EUR
075,00 EUR
140,00 EUR
220,00 EUR

We accept only payments by bt365 Credits and by S-Pay ! click here and open a free S-Pay account

We pay you for each S-Pay account that was registered with this Link 100.000 Credits ! click here and open a free S-Pay account



Bookings with coupons / voucher from My Coupon Way with up to 75% discount ! In this case the cashback to Rockwell will be 75% less than usually.
All members of Angelus Curator, bestpriceclub and besttraffic365
will get for free a voucher code that is value 3 EUR
for testing to buy some Vocher at My Coupon Way.

Click here to call for the free code !
> > > > >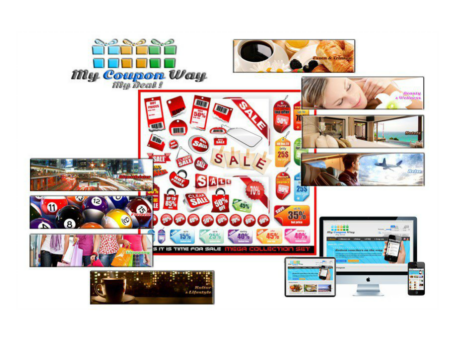 Sipgate Team is your solution as a cloud based